LITHIUM SELENIDE - CAS 12136-60-6
LITHIUM SELENIDE(CAT: M053094) is a special metallic selenide commonly used as a battery electrode to enhance electrical conductivity and improve service life. This product is used in organic synthesis, semiconductor materials, and other scientific research fields.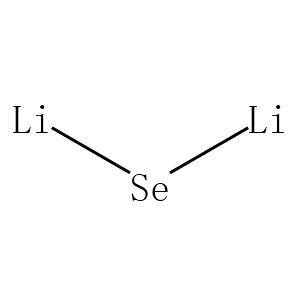 Molecular Formula: Li2Se
Molecular Weight:92.851
* For research use only. Not for human or veterinary use.
Property
| | |
| --- | --- |
| Molecular Formula: | Li2Se |
| Molecular Weight | 92.851 |
| Purity | ≥95% |
| Storage | Store at -20°C |
Computed Descriptor
| | |
| --- | --- |
| InChI | InChI=1S/2Li.Se |
| InChIKey | PEXNRZDEKZDXPZ-UHFFFAOYSA-N |
| SMILES | [Li][Se][Li] |