Calycanthine- CAS 595-05-1
Calycanthine, the principal alkaloid of the order Calycanthaceae, has been isolated from a species of the genus Psychotria, and is a central nervous system toxin, causing convulsions[1][2].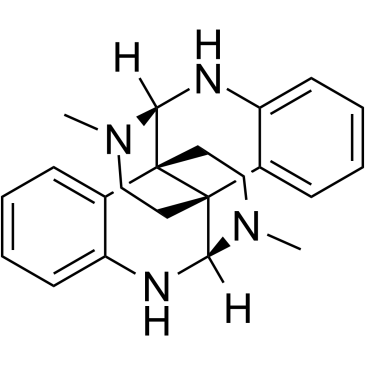 Catalog Number: I018418
CAS Number: 595-05-1
Molecular Formula: C₂₂H₂₆N₄
Molecular Weight:346.47
Purity: ≥95%
* For research use only. Not for human or veterinary use.
Property
| | |
| --- | --- |
| Molecular Formula: | C₂₂H₂₆N₄ |
| Molecular Weight | 346.47 |
| Purity | ≥95% |