Xanthan gum - CAS 11138-66-2
Xanthan gum (Cat.No: M064176) is a natural polysaccharide used as a thickening and stabilizing agent in various industries, including food, pharmaceuticals, and cosmetics. Produced through fermentation by the bacterium Xanthomonas campestris, it imparts viscosity and texture to products, enhancing their stability and shelf life.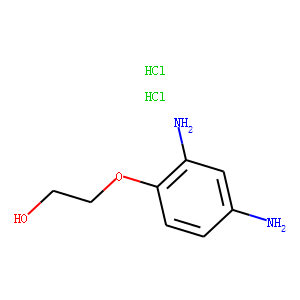 Molecular Formula: C8H14Cl2N2O2
Molecular Weight:241.112
* For research use only. Not for human or veterinary use.
Property
| | |
| --- | --- |
| Molecular Formula: | C8H14Cl2N2O2 |
| Molecular Weight | 241.112 |
| Purity | ≥95% |
| Storage | Store at RT |
Computed Descriptor
| | |
| --- | --- |
| IUPAC Name | 2-(2,4-diaminophenoxy)ethanol;dihydrochloride |
| InChI | InChI=1S/C8H12N2O2.2ClH/c9-6-1-2-8(7(10)5-6)12-4-3-11;;/h1-2,5,11H,3-4,9-10H2;2*1H |
| InChIKey | VXYWXJXCQSDNHX-UHFFFAOYSA-N |
| SMILES | C1=CC(=C(C=C1N)N)OCCO.Cl.Cl |