SODIUM METHYL COCOYL TAURATE - CAS 12765-39-8
Sodium methyl cocoyl taurate(Cat No.:M051795), is a chemical compound used primarily in the cosmetics and personal care industry. It is a surfactant and foaming agent derived from coconut oil and is known for its mild and gentle cleansing properties. This compound is frequently used in skin care products like facial cleansers, body washes, and shampoos to create a rich and creamy lather while effectively removing dirt, oil, and impurities from the skin and hair. Sodium methyl cocoyl taurate is valued for its ability to clean without causing excessive dryness or irritation, making it suitable for various skin and hair types.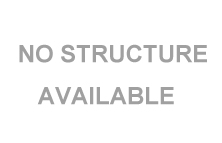 Molecular Formula: C4H7NOS
Molecular Weight:0
* For research use only. Not for human or veterinary use.
Property
| | |
| --- | --- |
| Molecular Formula: | C4H7NOS |
| Molecular Weight | 0 |
| Purity | ≥95% |
| Storage | Store at -20°C |