Polyvinyl chloride - CAS 9002-86-2
Polyvinyl chloride (PVC)(Cat.No:R070864), with CAS number 9002-86-2, is a versatile synthetic polymer used in various applications. It is known for its durability, chemical resistance, and low cost. PVC is commonly used in construction materials, pipes, cable insulation, clothing, and inflatable structures.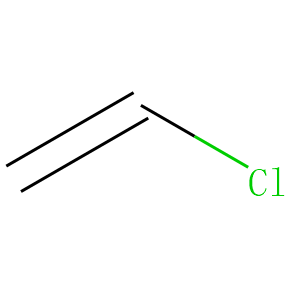 Molecular Formula: C2H3Cl
Molecular Weight:62.496
* For research use only. Not for human or veterinary use.
Synonym
Property
| | |
| --- | --- |
| Molecular Formula: | C2H3Cl |
| Molecular Weight | 62.496 |
| Purity | ≥95% |
| Storage | RT |
Computed Descriptor
| | |
| --- | --- |
| IUPAC Name | chloroethene |
| InChI | InChI=1S/C2H3Cl/c1-2-3/h2H,1H2 |
| InChIKey | BZHJMEDXRYGGRV-UHFFFAOYSA-N |
| SMILES | C=CCl |