Phosphorus Pentoxide - CAS 1314-56-3
Phosphorus Pentoxide (Cat.No:R029858) is a powerful desiccant and dehydrating agent. It's a white crystalline solid that readily absorbs water vapor from the air, forming phosphoric acid. Widely used in chemical processes, it's a crucial reagent in various industrial applications, including the production of pharmaceuticals and catalysts.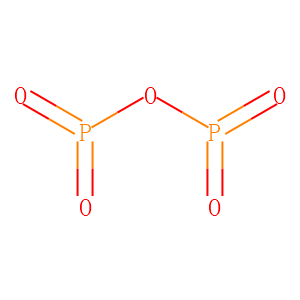 Molecular Formula: P2O5
Molecular Weight:141.94
* For research use only. Not for human or veterinary use.
Synonym
| | |
| --- | --- |
| Synonyms | Phosphorus Oxide (P2O5); Diphosphorus Pentaoxide; Diphosphorus Pentaoxide (P2O5); Diphosphorus Pentoxide; Phosphoric Acid Anhydride; Phosphoric Anhydride; Phosphoric Oxide; Phosphoric Pentoxide; Phosphorus Oxide; Phosphorus Pentaoxide |
Property
| | |
| --- | --- |
| Molecular Formula: | P2O5 |
| Molecular Weight | 141.94 |
| Purity | ≥95% |
| Storage | Store at -20°C |
Computed Descriptor
| | |
| --- | --- |
| InChI | InChI=1S/O5P2/c1-6(2)5-7(3)4 |
| InChIKey | YWEUIGNSBFLMFL-UHFFFAOYSA-N |
| SMILES | O=P(=O)OP(=O)=O |