Methyl-d3-magnesium Iodide- CAS 41251-37-0
Methyl-d3-magnesium iodide (Cat No.:R028784) was used as a reagent for the synthesis of Anacetrapib-d3, a labeled orally effective cholesteryl ester transfer protein (CETP) inhibitor, for the treatment of atherosclerosis, particularly dyslipidemia.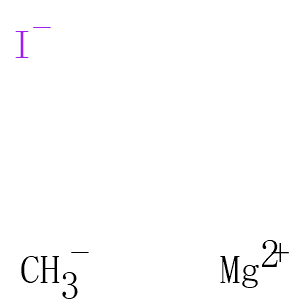 Molecular Formula: CH3IMg
Molecular Weight:169.263
* For research use only. Not for human or veterinary use.
Synonym
| | |
| --- | --- |
| Synonyms | Iodomethyl-d3-magnesium; (Perdeuteriomethyl)magnesium Iodide; (Trideuteriomethyl)magnesium Iodide; (Trideuteromethyl)magnesium Iodide; Iodo(trideuteriomethyl)magnesium |
Property
| | |
| --- | --- |
| Molecular Formula: | CH3IMg |
| Molecular Weight | 169.263 |
| Purity | ≥95% |
| Storage | Store at +4C |
Computed Descriptor
| | |
| --- | --- |
| IUPAC Name | magnesium;trideuteriomethane;iodide |
| InChI | InChI=1S/CH3.HI.Mg/h1H3;1H;/q-1;;+2/p-1/i1D3;; |
| InChIKey | VXWPONVCMVLXBW-GXXYEPOPSA-M |
| SMILES | [CH3-].[Mg+2].[I-] |