Leuco Malachite Green-d5 - CAS 947601-82-3
Leuco Malachite Green-d5 (CAT: C000244) is a deuterium-labeled metabolite of Malachite Green, a triphenylmethane dye with fungicidal and limited antiseptic activity. The term "Malachite Green" refers to both the oxalate and the chloride forms. It's used in seafood products to identify and quantify the presence of Malachite Green and its metabolites. However, Malachite Green has raised concerns due to its potential harmful effects if ingested and its impact on the environment.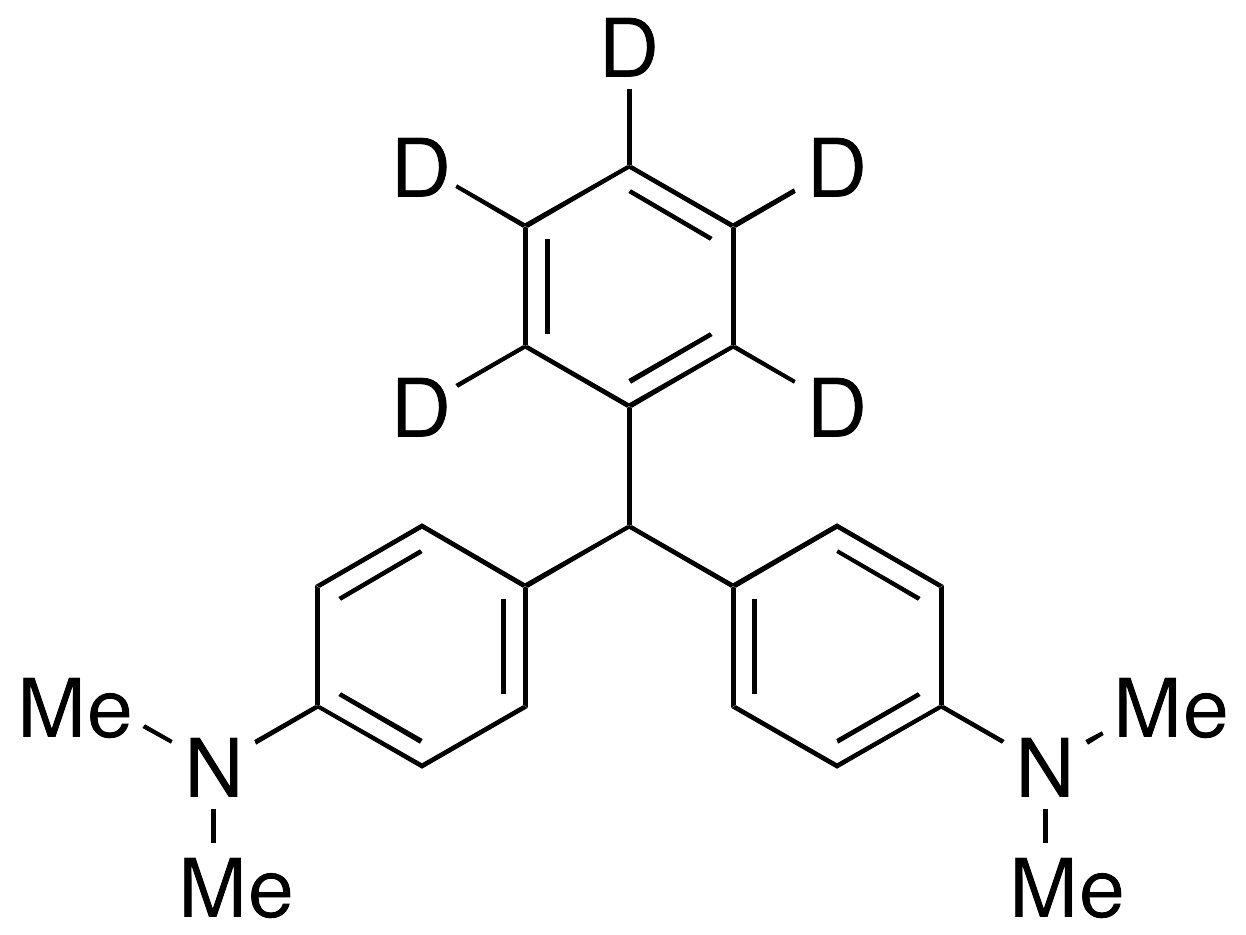 Molecular Formula: C₂₃H₂₁D₅N₂
Molecular Weight:335.5
Appearance:White to Off-White Solid
* For research use only. Not for human or veterinary use.
Synonym
| | |
| --- | --- |
| Synonyms | 4,4′-(Phenylmethylene)bis[N,N-dimethylbenzenamine; 4,4′-Bis(dimethylamino) |
Property
| | |
| --- | --- |
| Molecular Formula: | C₂₃H₂₁D₅N₂ |
| Molecular Weight | 335.5 |
| Solubility | Chloroform (Slightly), DMSO (Slightly) |
| Purity | ≥95% |
| Storage | 4°C, Inert atmosphere |