Cobalt (II) hydroxide - CAS 21041-93-0
Cobalt (II) hydroxide (Cat No.: R071190) is a fine inorganic compound, and it is mainly used as raw material for cobalt salt production, as drying agent for paints and varnishes, cobalt catalyst, saturated liquid of batteries, catalyst for H2O2 decomposition, and colorant for glass enamel industry.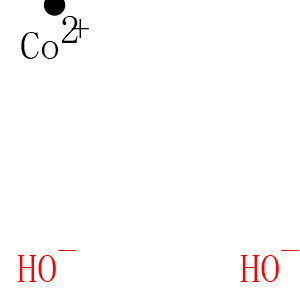 Molecular Formula: Co(OH)2
Molecular Weight:92.947
* For research use only. Not for human or veterinary use.
Synonym
| | |
| --- | --- |
| Synonyms | Co(OH)2, Cobalt hydroxide |
Property
| | |
| --- | --- |
| Molecular Formula: | Co(OH)2 |
| Molecular Weight | 92.947 |
| Purity | ≥95% |
| Storage | RT |
Computed Descriptor
| | |
| --- | --- |
| IUPAC Name | cobalt(2+);dihydroxide |
| InChI | InChI=1S/Co.2H2O/h;2*1H2/q+2;;/p-2 |
| InChIKey | ASKVAEGIVYSGNY-UHFFFAOYSA-L |
| SMILES | [OH-].[OH-].[Co+2] |