Chondroitin sulfate - CAS 9007-28-7
Chondroitin sulfate (Cat No.:I020675) is an acidic mucopolysaccharide extracted and purified from animal cartilage tissue. It is mainly used for coronary artery atherosclerotic disease, elevated lipids and cholesterol, atherosclerosis, angina pectoris, myocardial ischemia and myocardial infarction in patients with coronary heart disease.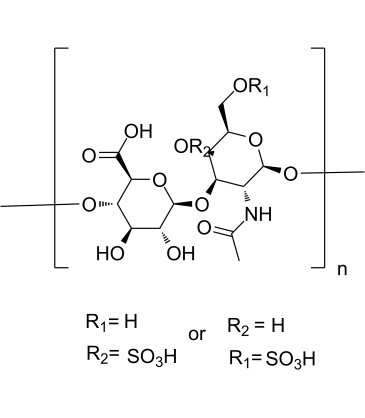 Molecular Formula: (C₁₄H₂₁NO₁₄S)n
Molecular Weight:
* For research use only. Not for human or veterinary use.
Property
| | |
| --- | --- |
| Molecular Formula: | (C₁₄H₂₁NO₁₄S)n |
| Molecular Weight | |
| Purity | ≥95% |